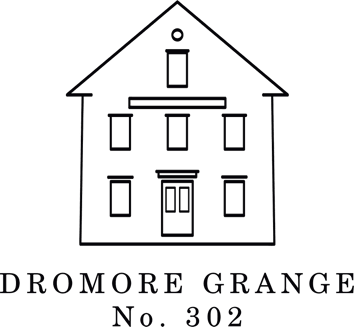 built in 1889 / renovated in 2021
Andrew Xenos and Emma Sampson restored the Dromore Grange in 2021 to become a live/work space to suit their needs on the coastal peninsula of Phippsburg, Maine.

The grange hall was built in 1889 as a place for farmers to gather and share knowledge and tools of the trade. Throughout the years, it became more of a community space where theater was performed, baked goods were sold, and townspeople gathered. It would often stand abandoned at times or in recent years change its purpose to become a church, and finally a concert hall.
Always a 3 season building, the grange hall finally transformed into a home during the 2021 renovation - heat and insulation were added, walls were put up, and residents moved in.

The space is now second-floor living and first-floor work. Andrew has his jewelry studio - Xenos Works - enclosed and Emma has her fine art print business - Paper Tides - among the gallery/retail/dining space.
They work full time at these endeavors and open the building during 'normal hours' to the public to pursue the first floor as they work in their studios.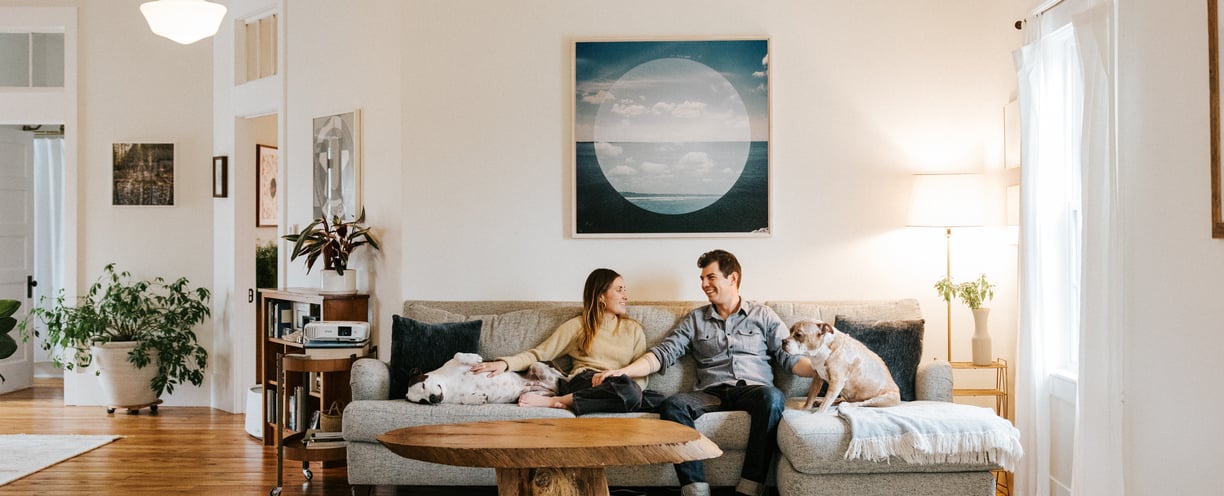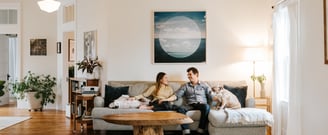 2nd floor living space / squid + honeybee